Webinar: How is the COVID crisis being handled in Eurasia?
10 September 2020
Dear Ladies and Gentlemen,

AEQUITAS jointly with Ius Laboris (Global), ALRUD (Russia), Vasil Kisil & Partners (Ukraine), COBALT (Belarus) are honored to invite you to our international webinar.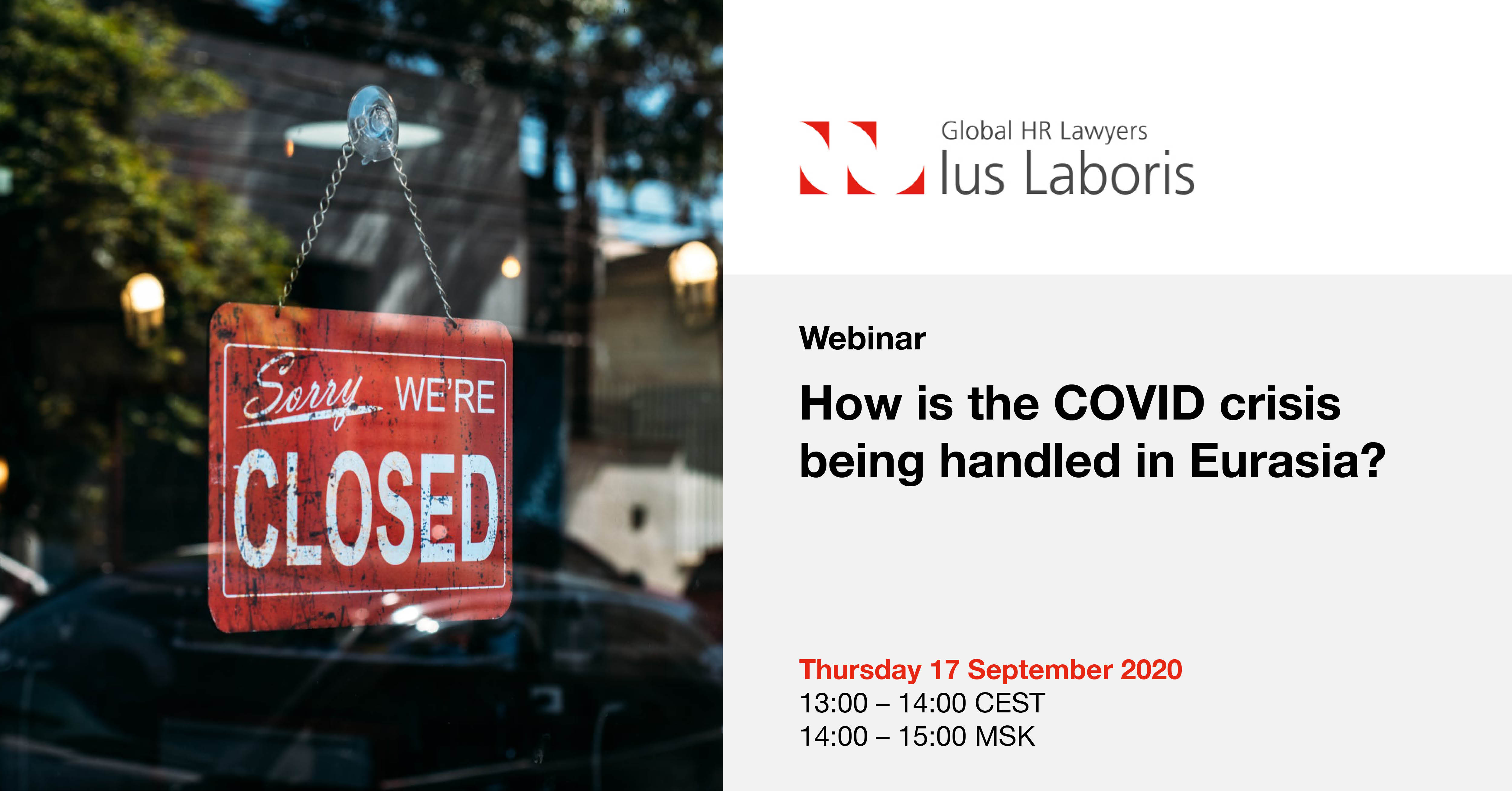 The economic effects of the coronavirus are being felt by large numbers of companies in the Eurasian region leading many to consider how well their businesses are shaped to meet future challenges. In this webinar, we take a look at measures to help businesses stay afloat in the short term, along with outsourcing and restructuring options for the longer term.

It will be a pleasure for us if you join our webinar!

Language:

English

Application:

Registration for this webinar is free and open to everyone

Click here to register
your interest:

Deadline:

September 17, 2020

17:00 – 18:00 ALMT