Valikhan Shaikenov


Partner, Head of Dispute Resolution

Valikhan is the head of AEQUITAS Dispute Resolution and Arbitration practice, and he exclusively focuses on disputes. He represents clients in the Kazakhstan courts of all levels, handles complex evidence heavy cross-border disputes and acts as a counsel in arbitrations seated abroad and in Kazakhstan, as well as an expert in foreign court proceedings, investment and commercial arbitrations.

He completed legal and research internships at the Law Library of Congress and the International Law Institute "ILI" in Washington, D.C. and took legal internship with the international arbitration practice of Wilmer Cutler Pickering Hale and Dorr LLP in London, UK.

Valikhan has authored a number of serious analytical publications, which, alongside with outlining the dispute resolution legal issues topical for Kazakhstan, offer the ways to overcome these.

He is regularly speaking and moderating at panels of global professional events where speakers are the world's best litigators and arbitration lawyers. He is a Co-Chair of the Europe Caucasus Asia (ECA) Forum, which is the only IBA post-Soviet region focused conference and has a 12-year track record.

Valikhan is a member of the working group that has been formed under a Memorandum of Understanding between EBRD, TheCityUK and the Astana International Financial Centre (AIFC) with a view to contribute to establishing the AIFC.
Memberships
Kazakhstan Bar Association, International Bar Association, Kazakhstan International Arbitration (KIA)
Experience
| | |
| --- | --- |
| 2006-present | AEQUITAS Law Firm – Partner |
Education
| | |
| --- | --- |
| 2008 | Adilet Higher Law School, LLB, Kazakhstan |
| 2012 | Georgetown University Law Center, LLM, USA |
Awards / Recognition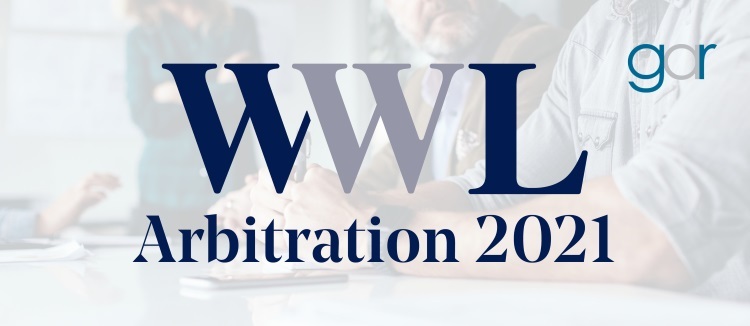 ​
Leading individual in Dispute resolution (The Legal 500 2021);
Band 3 in Dispute Resolution (Chambers 2021);
Distinguished Practitioner in Dispute Resolution (AsiaLaw Profiles 2021);
Recommended in Arbitration (WWL 2021);
Highly regarded in Energy and Infrastructure: Disputes (IFLR1000)
"He has the ability to think out of the box and provides exclusive solutions that fit clients' requirements." Asialaw Profiles 2021
"Good knowledge of law and amazing analysis" Chambers Asia Pacific 2021
"He is the first port of call on Kazakh law issues. A convincing advocate, who is considered the first port of call on Kazakh law issues. He really analyses the issues in front of him." Chambers Asia Pacific 2020
"Diligent and responsive." Chambers Asia Pacific 2019
"He has a high level of theoretical and practical training, deep knowledge and experience." Chambers Asia Pacific 2018
"He's solid, commercially viable and gives realistic advice." Chambers Global 2017
REPRESENTATIVE PROJECTS
Banking and Finance
Advice to a number of major foreign banks on a broad range of issues pertaining to derivative transactions regulation, including preparation of legal opinions as to the lawfulness and enforceability of certain provisions of ISDA Master Agreement and ISDA Credit Support Annex and different aspects of applying netting, set off and other procedures.
Preparation of recommendations regarding amendment of the standard provisions of ISDA Master Agreement and ISDA Credit Support Annex, subject to local legislation specifics, in order to mitigate business risks.
Representation of a large UK bank in the procedure of rehabilitation (under the Law on Rehabilitation and Bankruptcy of 7 March 2014) of a Kazakh agricultural organization, with a view to secure the lender's rights under credit facility and hedging transactions totaling to more than USD 20 million.
Advice to a major Australian bank in connection with its gold trading transaction with the National Bank of Kazakhstan.
Advice to one of the world's largest international payment systems on a broad range of issues pertaining to its activities involving services to local financial institutions.
Advice to three large US banks regarding servicing of corporate clients' cards in connection with the contemplated use of cards by persons staying in Kazakhstan.
Ongoing advice to Banque Cantonale de Genève in connection with its projects in Kazakhstan.
Advice to Deutsche Bank on the matters related to debt securities issuance and placement.
Advice to a Kazakhstan tycoon on the issues of funding a West Kazakhstan oil and gas field development.
Litigation
Representation of major international banks and investment funds in local courts in a multi-million dispute over a local bank's debt restructuring.
Representation of a major tobacco distributor in a litigation to collect insurance payment from a Kazakhstan insurance company.
Representation of India's major transnational construction company in litigations related to construction of a number of facilities at the Kashagan oil and gas field.
Representation of a Ukrainian design and engineering company active in oil products transportation in local courts in a dispute against the Tax Committee of the Republic of Kazakhstan over the income tax refund based on double taxation convention.
Acting as a local law expert in a district court of Texas, USA, advising on the Kazakhstan family and inheritance law and the choice of law issues.
Arbitration
Advice to a large transnational oil company on the issues relating to its potential participation in an international arbitration in connection with a dispute arising out of a subsoil use contract.
Preparation (together with Ms. Olga Chentsova) of a series of investor-favoring legal opinions regarding interpretation of the foreign investment applicable legislation for the investment arbitration over the Ruby Roz Agricol and Kaseem Omar v. Kazakhstan case.
Representation of a large sugar manufacturer in connection with a LCIA arbitration, which involved search for the debtor's assets and adoption of injunctive measures in a Kazakhstan court.
Representation of a Romanian grain exporter in connection with enforcement in Kazakhstan of a foreign commercial arbitral award issued under GAFTA Rules.
M&A
Legal support in the Kazakhstan portion of a global business division project for a major US-based transnational IT company.
Legal support to a large media holding company in an intragroup transaction to change the Kazakhstan business owner.
Advice to the Russian Federation in connection with the acquisition of participation interests in the CPC-K JSC and CPC-R CJSC (owners of Tengiz-Novorossiysk oil pipeline) from the Sultanate of Oman.
Advice to Uranium One and Atomredmetzoloto JSC (one of the world's largest uranium mining companies) in connection with the acquisition of a group of companies active in the uranium mining sector (Akbastau JSC and Karatau LLP).
Advice to a foreign investor on the issues relating to a company incorporation and participation in a Kazakhstan-Russian intergovernmental agreement.
Natural Resources
Regular advice to Chevron Munai Gas and Tengizchevroil LLP on a range of subsoil use, environmental, investment, crude oil export, corporate, electric power use and transmission, and tax law issues.
Advising ExxonMobil group of companies in relation to their projects in Kazakhstan.
Construction
Advice to a major foreign investor on complicated local law issues in connection with the construction of main and process pipelines (EPC – Construction of "Trunklines and Production Flow Lines") at a large Kazakhstan field.
Advice to a large Swiss oil service company in connection with the preparation of a contract for the construction of facilities at a major Kazakhstan's oil and gas field and adjustment of the FIDIC model contract "Conditions of Contract for Construction" (Red Book 1999) to the local legislative requirements.
Advice to a Korean construction company regarding disputable issues in connection with the construction and commissioning of a gas-filling compressor station.
Advice to major Korean construction companies and banks on financing and land law issues in connection with the APPLE TOWN residential complex construction project in Almaty.
Publications
Shaikenov V., Idayatova A., The Choice of Law Governing Arbitration Procedure and Arbitration Agreement in the Context of the Kazakhstan Legislation // Chambers and Partners. – April 2017.
Shaikenov V., Idayatova A. Issues of Construction Guarantee Period Regulation under Kazakh Civil Legislation // The Legal 500. – June 2016.
Shaikenov V. // Impediments to Arbitration Development in Kazakhstan or Why the Effectiveness of Economic Dispute Settlement Suffers // The Legal 500. – December 2015.
Shaikenov V., Chentsova O., Tleulina L. International Arbitration 2016. Kazakhstan // Chambers Country Practice Guide. // 2015.
Shaikenov V., Khamidullina Ye. Awarding Attorneys' Fees by Kazakh Courts: Some Ambiguities. // Investors' Voice. – 2014. – № 58. – p. 18-21.
Chentsova O., Braynina N., Shaikenov V. Kazakhstan. Aequitas Law Firm. – Oil Regulation Review. // Oil Regulation in 29 jurisdictions worldwide. – Getting the Deal Through – 2010.
Suleyeva T., Issyk S., Gorodetskaya S, Shaikenov V. Kazakhstan // Project Finance in 38 Jurisdictions Worldwide. Getting the Deal Through. – 2010. – p. 113-119.
Chentsova O., Braynina N., Shaikenov V. Oil Regulation Review // Oil Regulation in 28 jurisdictions worldwide. – Getting the Deal Through – 2009.